Jodi Costanzo is a Senior Executive Sales Leader with Norwex. She has committed the last three years to making home and workplace environments safer by replacing toxic cleaners and harmful cleaning and personal care products with safe alternatives. A former school counselor and Mom of two little girls, Jodi is committed to helping others, and she is passionate about getting Norwex into places where children are around or using chemicals.
Norwex carries a unique line of home and personal care products that will allow you to radically reduce the chemicals you use in your cleaning and body products. FDA approved to remove up to 99% of contaminants from your counter tops, Norwex microfiber is your permanent replacement for paper towels and sprays and other cleaning wipes.
Norwex has many household and personal care cleaning solutions to help you have a cleaner, safer and less toxic home. Contact Jodi to learn more by calling (630) 450-0636 or visit her website: www.jodicostanzo.norwex.biz
Come meet us. Our chapter is accepting new members.
We are Whitney and Angela, the president and vice president of the Fort Mill chapter. We started and serve this chapter to network with amazing women in business like you.
We'd love to have you visit us. Our chapter meets every Wednesday morning from 9am-10am at Full Spectrum Brewery in Fort Mill, SC.(which serves coffee and tea too)
You may visit 3 times before deciding to join our group.
To fully support each other, and not compete, we allow one seat per industry. Check under "join" to see availability for your industry.
We are a positively charged group of supportive women working for results in our businesses. If that sounds like your cup of tea, then come have a cup with us and see what we're about!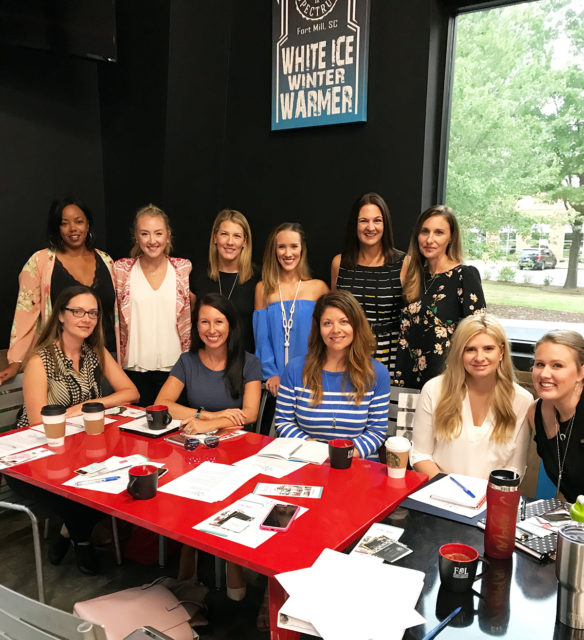 The Fort Mill chapter meets at the Fort Mill YMCA which is located at 857 Promenade Walk, Fort Mill, SC 29708 on Wednesdays at 9:00 a.m.
Please contact Whitney Daigle at whitneymdaigle@gmail.com for more information.