Come meet us. Our chapter is accepting new members.
We are Whitney and Angela, the president and vice president of the Fort Mill chapter. We started and serve this chapter to network with amazing women in business like you.
We'd love to have you visit us. Our chapter meets every Wednesday morning from 9am-10am at Full Spectrum Brewery in Fort Mill, SC.(which serves coffee and tea too)
You may visit 3 times before deciding to join our group.
To fully support each other, and not compete, we allow one seat per industry. Check under "join" to see availability for your industry.
We are a positively charged group of supportive women working for results in our businesses. If that sounds like your cup of tea, then come have a cup with us and see what we're about!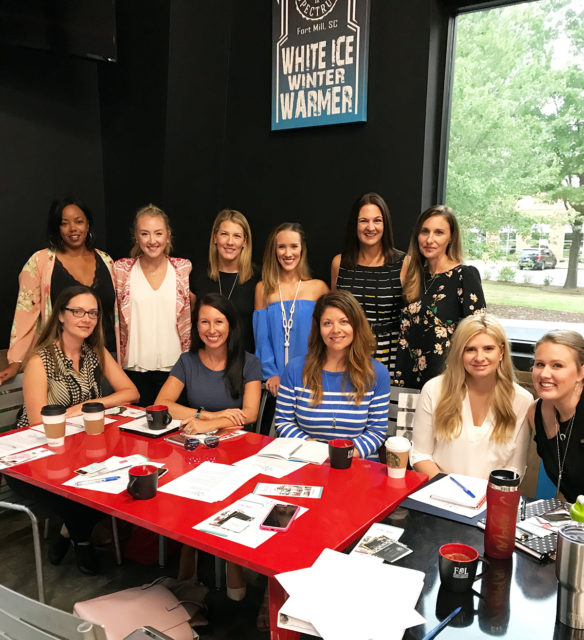 The Fort Mill chapter meets at Full Spectrum Brewing which is located at 2180 Carolina Place Drive, Suite 101, Fort Mill, SC 29715 on Wednesdays at 9:00 a.m.
Please contact Whitney Daigle at whitneymdaigle@gmail.com for more information.